OBS: Since some people complained they could not access the embedded sign up page, we updated the links below to open a new page instead (06/Aug)
This year for the first time ever we are having our annual graduation & belt ceremony in Jylland. This special event will take place on Saturday, August 24th at the beautiful 224m2 dojo inside the NRGi Park & Arena in Århus. The Graduation is traditionally the biggest event of the year and therefore it should not be missed.
Sign up online to secure your spot
We will start the day at 11:30 with the belt ceremony. After so many hours of training and dedication on the mats, it's time for many students to move up the BJJ ladder and get a darker belt around their waist. And even if you are not up for promotion at this point, we need you there to share this special moment with your friends and training partners. We also need strong arms to help with the belt whipping!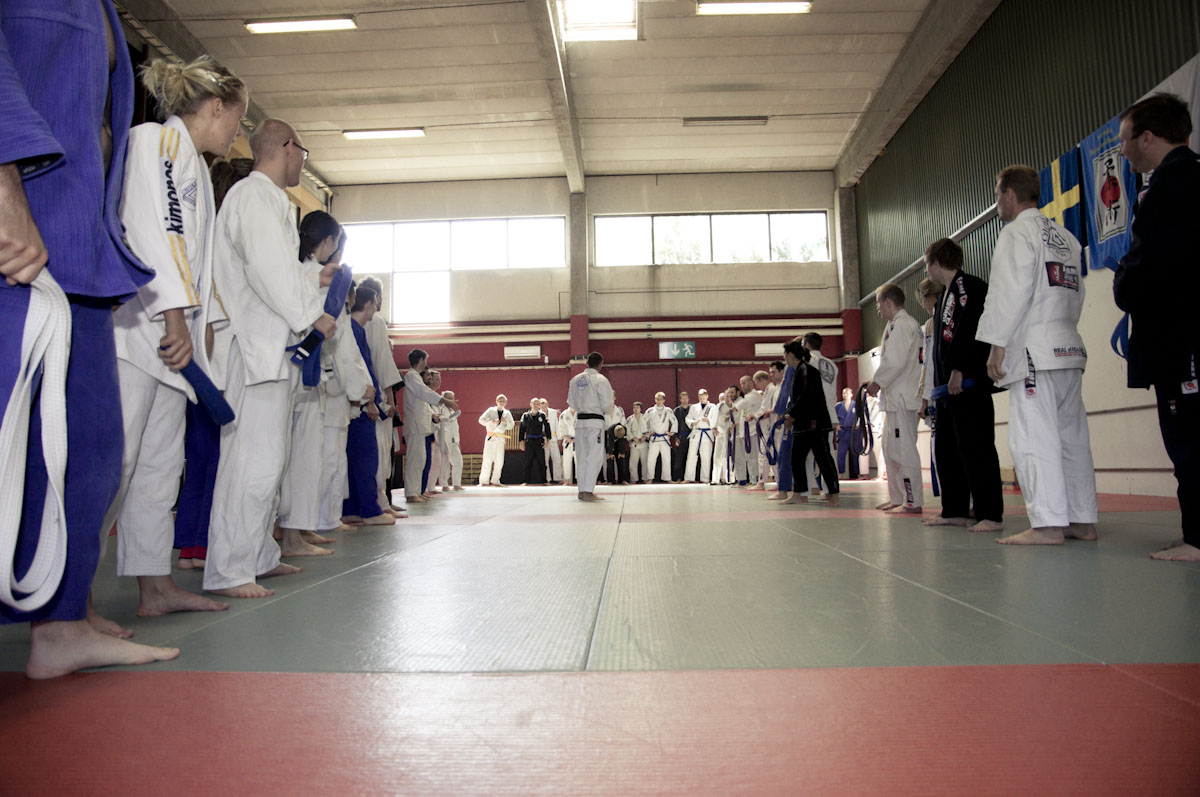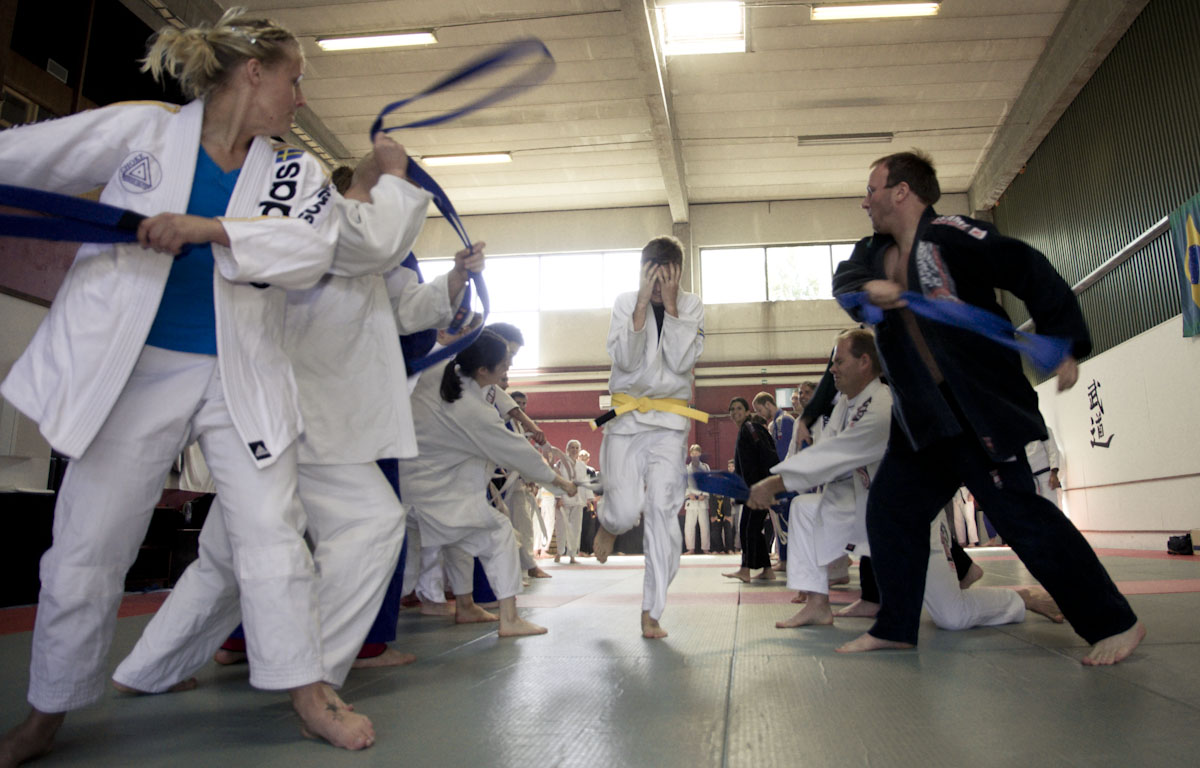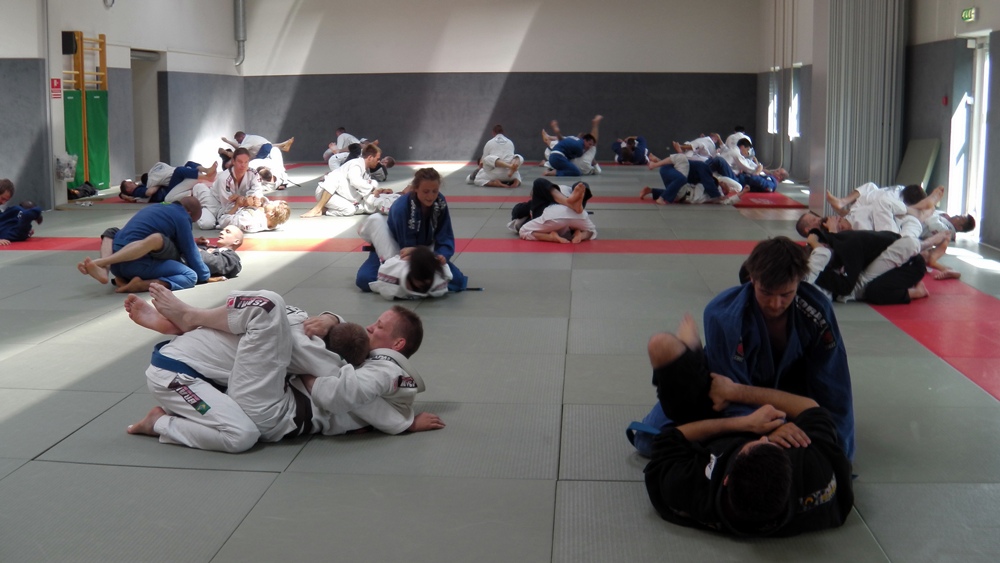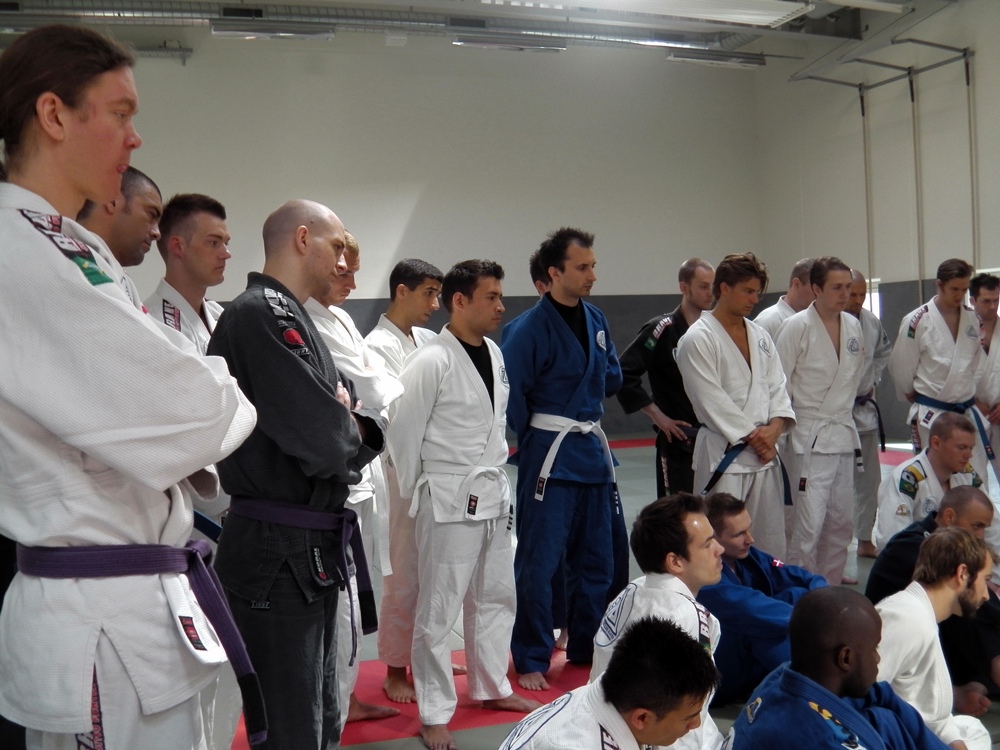 Besides the belt ceremony there will be the usual team games, group pictures and a technical seminar with Professor Joao Pedro Santos. We close the event with a relaxed sparring session where students from different Choke schools will have the chance to train and learn from each other.
Students from Copenhagen will have the option to spend the night at Choke Århus. It might also be possible to get a ride to/from the event with those who are driving from Copenhagen.
After the graduation we will go to an Italian Restaurant nearby where a buffet will be awaiting. We need to know asap how many people will be having lunch so we can make the buffet arrangements.
Mark your calendar and use the link below to sign up for this unforgettable event!
Sign up online to secure your spot